Yes, i know there are a ton of threads on this already, and i apologize for adding another to the mess, BUT, if they win, i will record a video of me playing last resort on the ukulele and post it on youtube for all of the world to see. Better yet, i will do it with snowboard goggles on and make a fool of myself in general.

public embarrassment ftw.

i mean, come on. what more could you want?
and yes, i really do play the ukulele XD

lets win!

EDIT: btw, this is just if we beat paramore. if we win the entire thing....il try to think of something else retarded for me to do! suggestions?

EDIT2: I DID NOT PROMISE TO SING. FUCK THAT. lol. :]

EDIT3: [big][big][big]WE WON!!!!!![/big][/big][/big]
expect this video by friday at the latest. im going to aim for tuesday. but no promises.
________________________________________________
( x Z o)
/ MW \
hehe lol wut?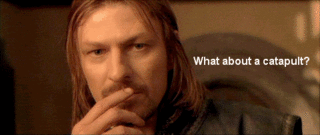 Replies to This Posting
RE: If We Win

we have ulterior motives to voting now XD


"Fashion before function my friend"

RE: If We Win

i figured me embarrassing myself would be a good incentive...i mean, i do it all the time for no reason, so at least now i have a reason XD

im extremely worried now though .___.

xD
________________________________________________
( x Z o)
/ MW \
hehe lol wut?


RE: If We Win


EDIT: btw, this is just if we beat paramore. if we win the entire thing....il try to think of something else retarded for me to do! suggestions?

EDIT2: I DID NOT PROMISE TO SING. FUCK THAT. lol. :]
________________________________________________
( x Z o)
/ MW \
hehe lol wut?


Yes you did! You told me you'd just LOVE to sing! DON'T DENY IT.

Butbut fine. I'll come up with some suggestions, don't you worry about it. :]


_________________________________________________
"I don't want a life of agony,
I won't be another tragedy,
And close my eyes while everything burns".

RE: If We Win

If we win ?:DDDDDDD they are fucking gays they dont know how to vote .STUPID PEOPLE :(

RE: If We Win

don't mean to sound thick but whats a eukawhatsit? :P x



Take everything from the inside
and throw it all away
cos I swear for the last time
I won't trust myself with you.

RE: If We Win

ukulele!
http://www.youtube.com/user/jaaaaaaa?blend=4&ob=4#p/u/10/aEzpIAdsur8 one of these!
ya know, hawaii and all that jazz?
cept....mines tinier...hers might be a bass ukulele...idk, but lr sounds really funny (to me) on it XD
________________________________________________
( x Z o)
/ MW \
hehe lol wut?


RE: If We Win


i figured me embarrassing myself would be a good incentive...i mean, i do it all the time for no reason, so at least now i have a reason XD

im extremely worried now though .___.

xD
________________________________________________
( x Z o)
/ MW \
hehe lol wut?


why? we get a good laugh, a win for pr and you become a youtube sensation LOL

"Fashion before function my friend"

RE: If We Win

at this rate i think we can say anything
like
if papa roach wins now i will prance around naked for all to see

not going to happen thooough
):

the sad face is to the papa roach not winning, not the nakedness :/
just to you know...clarify etc.
aha

x

Winners No Matter What!!


at this rate i think we can say anything
like
if papa roach wins now i will prance around naked for all to see

not going to happen thooough
):

the sad face is to the papa roach not winning, not the nakedness :/
just to you know...clarify etc.
aha

x

Even if we don't win this round against Paramore, in all reality, we are still the winners.

Unlike Paramore and Britney fans, 99% of us don't have programs on our computers to auto-vote for the artist.

We're not as well-known as Paramore and Britney, yet we got just as many votes as they did.

We went against Metallica, one of the most hXc bands to date, and won.

We went against Daughtry, a well known artist around the world, and won.

We went against Shinedown, one of the more famous rock bands today, and won.

I say that's an accomplishment we should be proud of.

We got Papa Roach this far with just our dedication (and fingers of course ;])

All of us Roaches should be proud of ourselves for where we got them.

And so what if we don't win?

It's just a contest.

It won't mean that Papa Roach are losers/that we're bad fans.

We put 100% of our heart and soul to this band, and that won't stop just because we lost some video contest.

:)

---------------------------------------------------------------------------------


~.:My Scars Remind
Me That The
Past is Real:.~
------------------------------------------------------------

RE: If We Win

while im on my 5 min break from voting first off, i think you should say WHEN we win. second when we do i reall will get my tattoo in honor of you :)

RE: If We Win

ill do something too! just dont know what if anyone has any ideas... lets kick ass! (**now back to voting :P )
**!!lights fire to the stage like arsonist crackheads!!**

RE: If We Win

ok everyone vote because last time i checked we are only 4 votes behind paramore!!!!!!
I feel irrational
So confrontational
To tell the truth I am,
Getting away with murder

RE: If We Win

kay, so were most definitely going to win now.
and if we dont, well, fuck that weird warp in the space time continuum cuz thats the only cause i can think of that would cause it at this point.

anyways, the soonest i may be able to record this is tuesday...but it will be done by the end of this week, no doubt. and if not, spam my messages on here. i give you permission haha.
________________________________________________
( x Z o)
/ MW \
hehe lol wut?


RE: If We Win

HAHAHAHAHAH! I'd love to see you play LAST RESORT on a Ukulele xD HAHAH, insane *rofl*
~~~~~~~~~~~
Me: "Tobin, why do you always look so pissed on Stage?"
Tobin: "Cause i fuckin hate you"
Me: "Good, i don't like you either!!"
~~~~~~~~~~~~~~~~

RE: If We Win

Oh boy, I so can't wait for this:D



_________________________________________________
"I don't want a life of agony,
I won't be another tragedy,
And close my eyes while everything burns".

RE: If We Win

I am very much looking forward to witnessing this. Gonna be beasty.


Haha, no one can read my signature. Don't you dare quote me without paying up.

RE: If We Win

Sounds good! Lets kick some ass!!
_______________
So what do you do
When it all comes down on you?
Do you run and hide
Or face the truth?
_______________


Its here! .__.

http://www.youtube.com/watch?v=Za_K5I7KCvk
:D
haha...yeah..
________________________________________________
( x Z o)
/ MW \
hehe lol wut?


RE: If We Win

hahahahahahhahhahaha :]




x~o
Busta!

RE: If We Win

I wish I could say that I cant believe you just did that



... but i TOTALLY believe you just did that