Last login: 2 years ago
Gender: Male
Page Views: 26026
Points: 34985
Occupation: student
heyy whats upp?
im Eike and i live in a small town close to Hamburg in Northern Germany

i fell in love with Papa Roach about 6 years ago and now im a huge fan!

ive seen them live five times.
three times in Hamburg and once in Berlin and New York.
it was always fuckin awesome!!!




Hamburg 04/24/09
im the guy holding the camera next to Tobin!!! but u cant really see me lol




2 down, 2 to go :D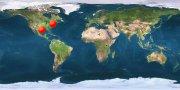 map counter
I haven't added this to my profile yet