Last login: 3 years ago
Gender: Female
Page Views: 18524
Points: 36207
Occupation: Papa Roach addict ;)
`*•.¸(*•.¸¸.•*´)¸.•*`
Lovi'n me ain't easy
Lovi'n me is hard
I'm sorry about the madness
but thats the way it's gotta be
Couse it takes a crazy men
To love a reckless women like me...
.¸.•*(¸.•*´`*•.¸)`*•..™

My name is Joyce. I'm a really strange girl that loves listening to music! I have my own style. My fav. colours are green and black, and maybe others. I don't like the rules and I think that they're made to be broken. I don't like people to tell me what to do!!! I love to be free and I don't care what others are thinking of me :p And I can't think what more to write ;)
Oh yeah Papa Roach Rock!!!!!!!




The Bulgarian Anarchy organization: www.a-bg.net

And some of mine and my friend's art....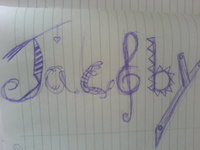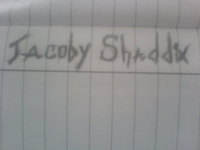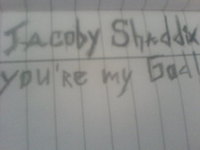 http://media.snimka.bg/3531/013317121-big.jpg

A'int we good? Just kidding... :p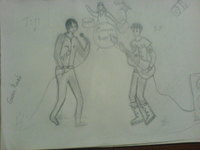 And that thig above is Green Roach. My best friend listens to Green Day and I to Papa Roach, so we decidet to make a drawing of a new bans with our fave artists in it. She drew Billie Joe (it looks more like his son, ain't it?) and I made Jacoby (at least I tried... ;) We named them Jiji and BJ. And the drummer, well his the rised (from the dead) Bob Marley. We renamed him as Treive (from Tre Cool and Dave Buckner). Ha... so what do you think?




View all Sofia events on Eventful


Chat about what's on your mind. More about public chats.